Podcasts
Luv'n The Loops is about equipping locals with the tools to share Kamloops' boldly unscripted stories. On our weekly radio segment, we chat with folks that are moving the needle for the tourism economy in our city. You will be surprised who is affected by the tourism industry and which businesses are thriving because of it. Our hosts open up the weekly guests so listeners get a taste of the personal experiences of each individual. There are lots of laughs and unexpected twists and turns on each episode.
LISTEN ON THESE APPS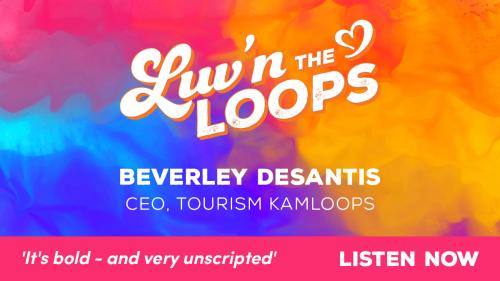 July 27, 2019
Segment #1
Beverley DeSantis, CEO Tourism Kamloops
What the heck are we doing here? Beverley shares her vision for the weekly broadcast and takes time to introduce our Luv'n the Loops hosts. Learn about her unique experience in moving to Kamloops, making new friends, and discovering the deep tourism industry network in our City.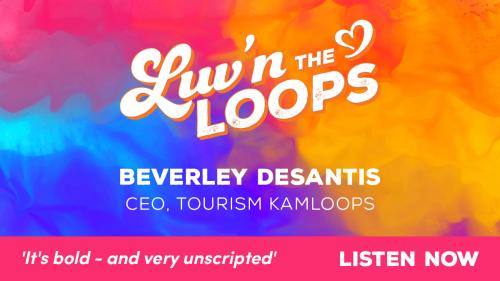 July 27, 2019
Segment #2
Beverley DeSantis, CEO Tourism Kamloops
It's pretty bold - and really unscripted. Beverley continues her interview with a glimpse into her favourite spots and her top destinations to share with her own visitors. She challenges every person in Kamloops to be a Tourism advocate - starting with getting outside and exploring our City.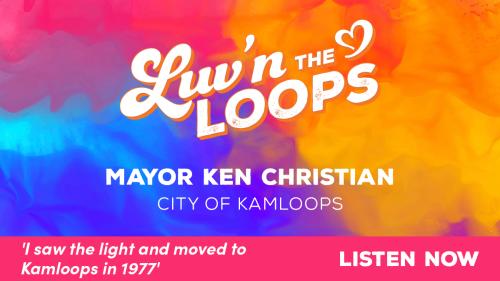 August 3, 2019
Segment #3
Mayor Ken Christian
In this episode, Kamloops' Mayor, Ken Christian, shares his fav spots in the city and gets a little personal about what brought him to Kamloops over 40 years ago. He also might answer the age-old question - boxers or briefs?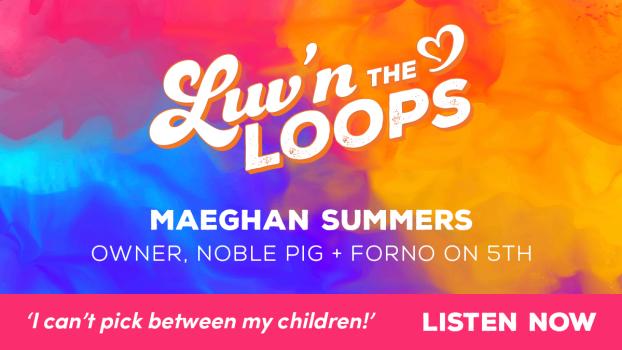 August 10, 2019
Segment #4
Maeghan Summers
Maeghan Summers, Owner of The Noble Pig and Forno on 5th, credits her success in part to Kamloops' thriving tourism economy. In this episode she shares some of her favourite bites from her restaurants, talks about the most romantic spots in Kamloops, and tells us why being a tourism advocate is so important.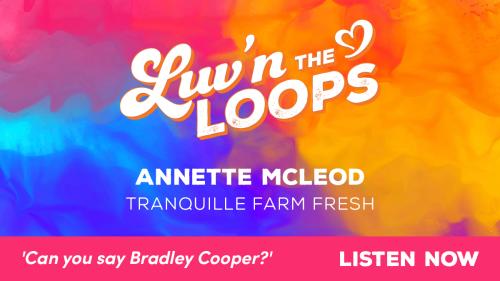 August 17, 2019
Segment #5
Annette McLeod
Annette from Tranquille Farm Fresh shares more about the mystery and the history of an interesting Kamloops destination. She has been instrumental in transforming a part of Kamloops into a tourist destination and Hollywood film set.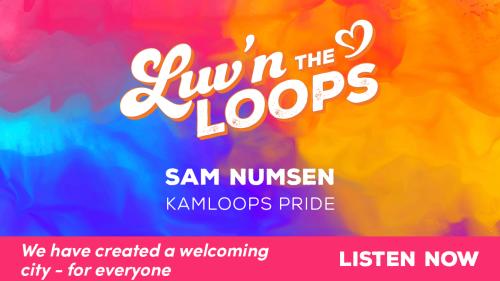 August 24, 2019
Segment #6
Sam Numsen
Sam, President of Kamloops Pride, explains the importance of being inclusive in a world where there are still travel limitations for the LGBTQ2S+ community. He also tells us why a drag brunch needs to be on your bucket list.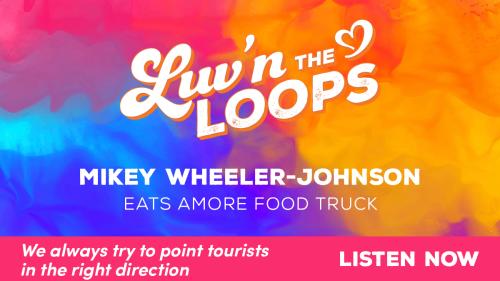 August 31, 2019
Segment #7
Mikey Wheeler-Johnson
Mikey's vision for Eats Amore came during a dream - and the cherries in his ice cream sandwiches are from his business partner's family farm. He shares his belief in buying local, supporting tourism, and following your dreams - literally.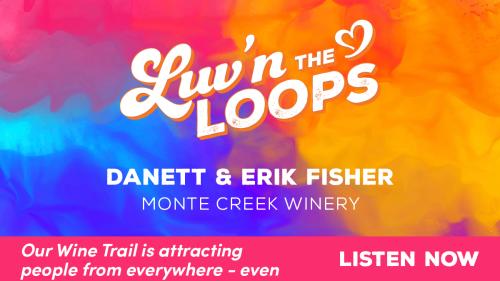 September 7, 2019
Segment #8
Danett and Erik Fisher
This husband-wife team shares a glass of wine with our hosts and explains the importance of the Kamloops Wine Trail designation - and all the international attention they've been getting.
September 14, 2019
Segment #9
Steve Earl
Steve walks listeners through the important transformation Kamloops' tourism industry has gone through over the last 15 years. Spoiler alert - it just keeps getting better.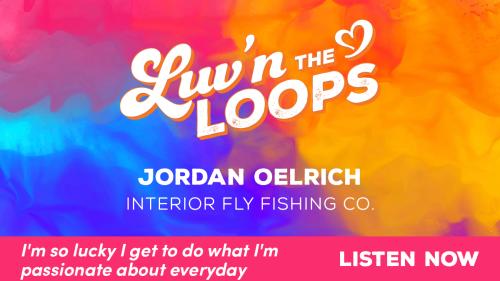 September 21, 2019
Segment #10
Jordan Oelrich
Jordan knows fishing - his first memory is casting a rod. Jordan tells listeners about the opportunities available for entrepreneurs in Kamloops, and the world wide guests that keep coming back for more.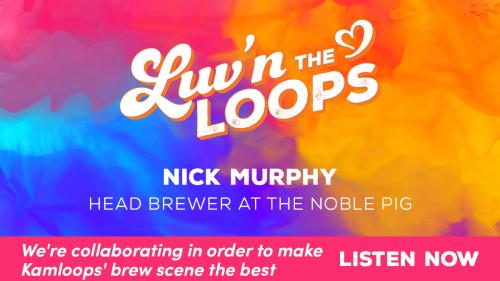 September 28, 2019
Segment #11
Nick Murphy
Nick reveals the most important skills a Brew Master needs in order to dominate the trade and why the Kamloops brew scene just keeps getting better.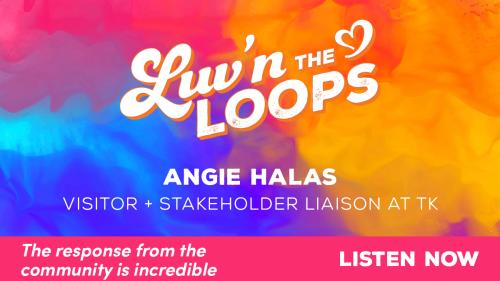 October 5, 2019
Segment #12
Angie Halas
Ever wanted to know where the vision behind the Tourism Kamloops Luv'n the Loops bus tours came from? Angie shares all the secrets behind the tour and why it's so important to be a tourist in your own town.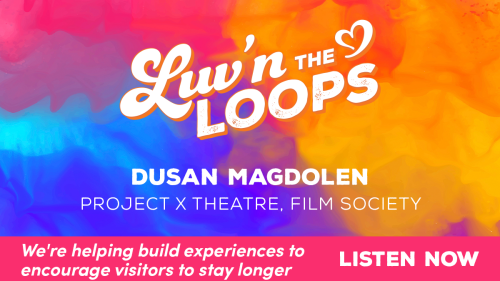 October 12, 2019
Segment #13
Dusan Magdolen
Dusan provides a glimpse of what is to come for Kamloops' film culture. His outside the box thinking means tourists (and locals) get to enjoy unique theatre experiences.
October 19, 2019
Segment #14
Tyson Andrykew
Tyson was instrumental in ensuring the racers (and producers) of Amazing Race Canada had a home base while competing in Kamloops. The business traveller might look different than we think.
October 26, 2019
Segment #15
Dylan Methot
Dylan has built an amazing business that touches visitors to Kamloops from around the globe. He has come a long way and has important wisdom to share for those considering building a tourism-based business.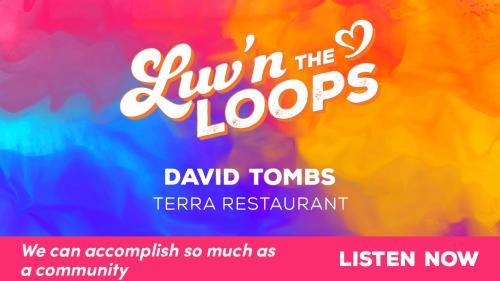 November 2, 2019
Segment #16
David Tombs
From forged mushrooms to local ingredients - David is a community builder. He knows that his restaurant plays an integral role in the experience of a tourist.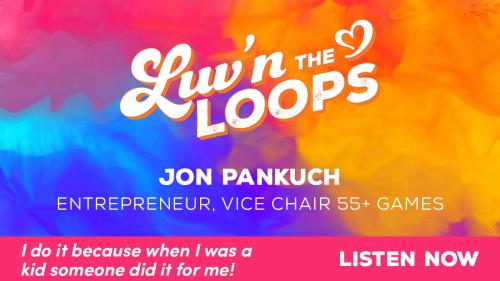 November 9, 2019
Segment #17
Jon Pankuch
You wouldn't necessarily think Jon was integral to a thriving tourism economy - but it is. Our hosts attempt to bottle up his enthusiasm on this episode.
November 16, 2019
Segment #18
Arlene Schieven
As another exciting ski season approaches, Arlene from Tourism Sun Peaks tells us why working with Kamloops is integral to both destinations' successes.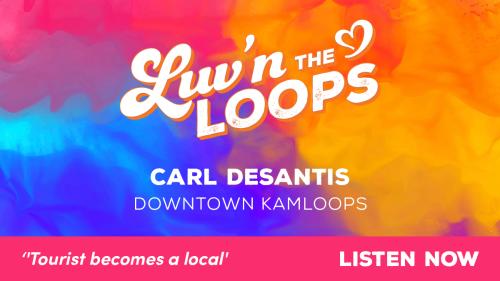 November 23, 2019
Segment #19
Carl DeSantis
Self proclaimed water-baby and Kamloops downtown advocate, Carl, tells us why he is dreaming of summer and pinpoints his all time favorite winter activity all residents have to experience.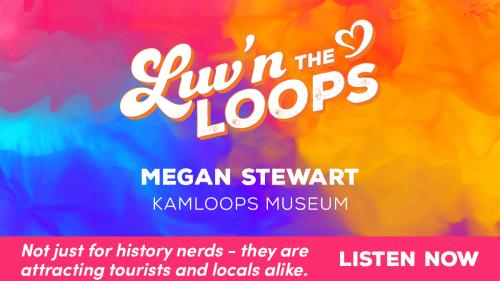 November 30, 2019
Segment #20
Megan Stewart
Ever wonder what there is to do at the Kamloops Museum? Meghan explains that museums aren't just for history nerds - learn how they are ensuring they engage every age group whether they are locals or visitors.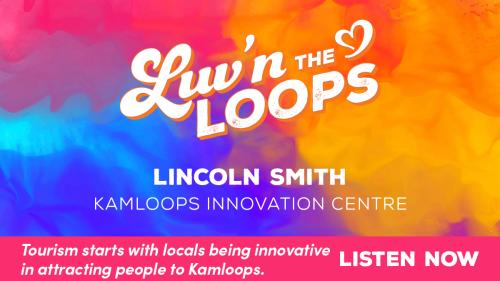 December 7, 2019
Segment #21
Lincoln Smith
Lincoln boils down the important role tech and innovation play in ensuring our tourism economy is vibrant and forward-thinking.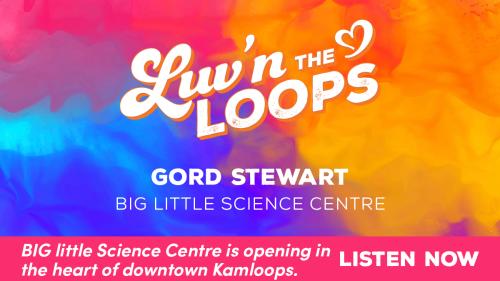 December 14, 2019
Segment #22
Gord Stewart
The BIG little Science Centre has found a new home in Kamloops. Gord walks us through the important ways his team is engaging locals and tourists and tells us why he is excited to be situated in the heart of Kamloops.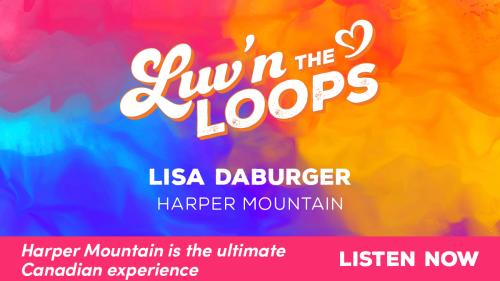 December 21, 2019
Segment #23
Lisa Daburger
Harper Mountain is family-owned and has become an important tradition for locals and travellers. Learn how Lisa and her team are providing people with a truly Canadian experience year after year.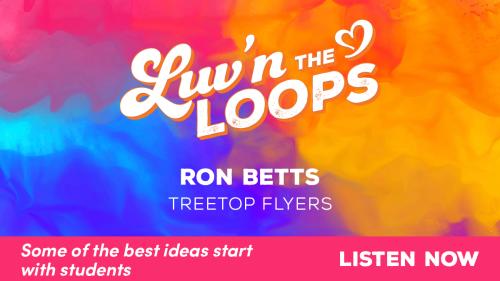 December 28, 2019
Segment #24
Ron Betts
Treetop Flyers all started with a great idea from a TRU student. Ron has been able to build on that and create a destination that is pushing the limits.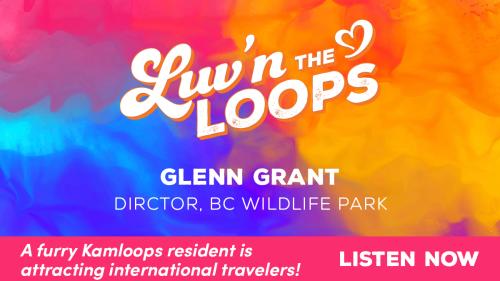 January 4, 2020
Segment #25
Glenn Grant
The BC Wildlife Park has seen incredible growth over the past 5 years - and it is all because of tourism. This local destination is attracting international attention and Glenn shares his passion for keeping people on-site and busy year-round.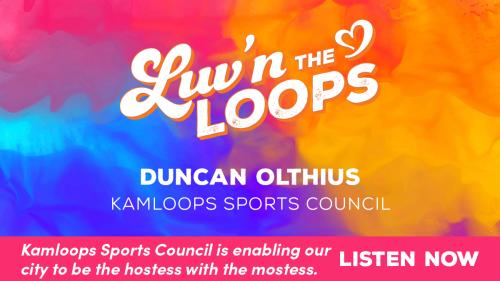 January 11, 2020
Segment #26
Duncan Olthius
The Tournament Capital has been able to attract world-class games. Duncan's team ensures that the City is equipped to handle the needs of these events - from volunteers to logistics.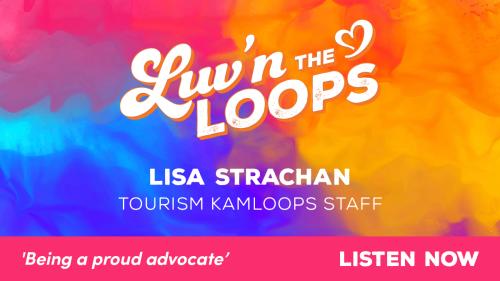 January 18, 2019
Segment #27
Lisa Strachan
Lisa's role in this city is about uncovering opportunities for tourists and businesses alike. She is creating partnerships through her passion for Kamloops - and wasn't afraid to put our hosts on the hot seat.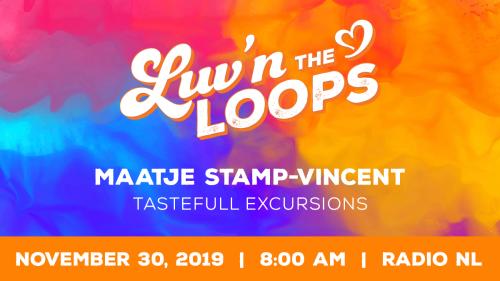 January 25, 2020
Segment #28
Maatje Stamp-Vincent
Maatje came to Kamloops and saw a unique gap in the market place. She shares her experience starting a tourism-based business in Kamloops and how her employees are making a difference for tourists.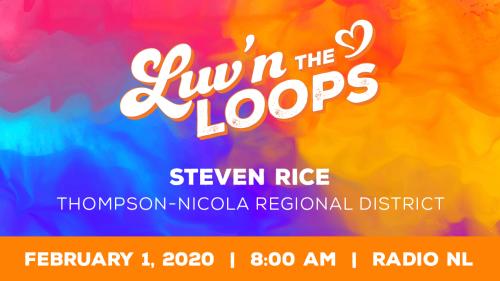 February 1, 2020
Segment #29
Steven Rice
What is the TNRD and why does it matter? Steven explains how his role is tied to tourism and how Kamloops allows his community to thrive.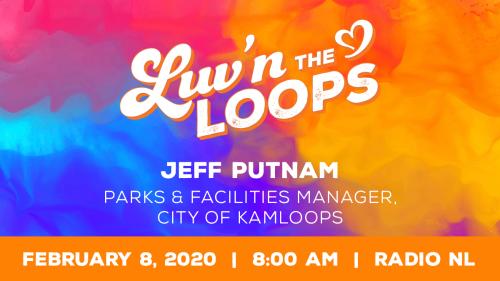 February 8, 2020
Segment #30
Jeff Putnam
The City's tie to the visitor experience might not always be obvious. From flowers to facilities - Jeff's team ensures that our City is looking its best for travellers and locals. >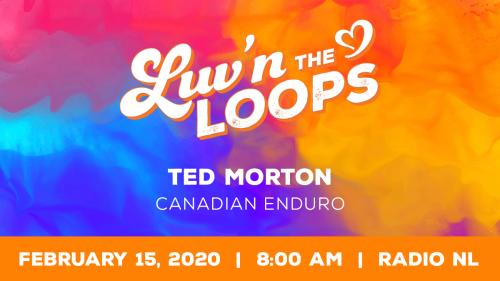 February 15, 2020
Segment #31
Ted Morton
Everyone knows that mountain biking is a big deal in Kamloops. Residents like Ted are working to ensure visiting mountain bikers can participate in an amazing event and maximize their Kamloops experience.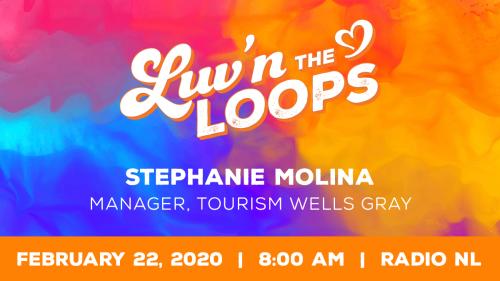 February 22, 2020
Segment #32
Stephanie Molina
From New York to Wells Gray, Stephanie has a unique perspective on what can drive a traveller to visit Kamloops and its surrounding area. She works hard to ensure she balances attracting more visitors to the area with the needs of the locals.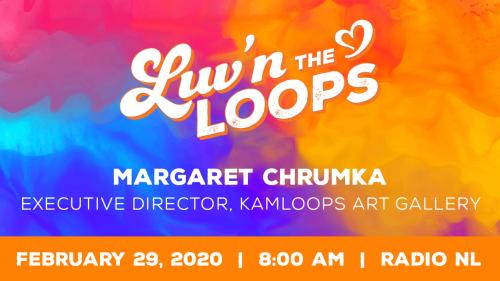 February 29, 2020
Segment #33
Margaret Chrumka
The Art Gallery is working hard to be a hub for those that want to learn, want a break, want to be challenged, and want to spend time with family and community.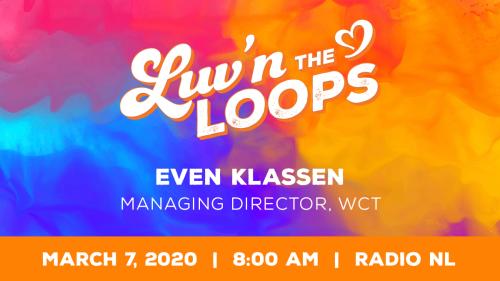 March 7, 2020
Segment #34
Evan Klassen
Live-theatre is seeing a resurgence and Kamloops isn't afraid to lead the charge. Evan knows that a rich cultural experience is what can ensure our visitors are staying one more night.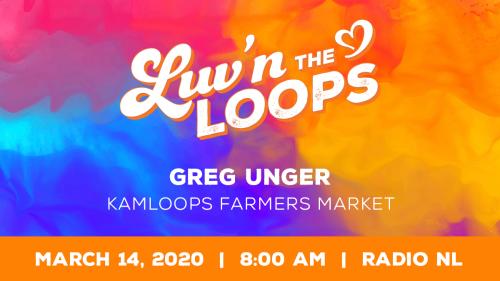 March 14, 2020
Segment #35
Greg Unger
The idea of the Farmers Market is all about the community. Hear as Greg talks about the unique connections made through the Farmers Market and why it has quickly become a hot spot for visitors and locals.
---
#explorekamloops
See where Luv'n the Loops bus has gone