Luv'n the Loops
Creating Tourism ambassadors one tour at a time! Luv'n the Loops empowers residents to become local ambassadors through boldly unscripted excursions. We understand the power of word of mouth promotions and recommendation. This campaign will bring awareness to the diverse array of tourism experiences products and events in Kamloops.
Our goal is to ensure that every member of our community can easily share 3 amazing things to do in Kamloops – whether they are asked by a visiting family member or through a random encounter with a visitor.
What is this?
An opportunity for Kamloops residents to truly get to know their city. 
Who can participate? 
These tours are FREE to all participants. 
We are reaching out to diverse community groups to join in. 
Want in on the fun?  Send us your pitch and tell us why you need to be included. Limited seating available. 
Not on the bus? Not a problem. There will be coupons for Kamloops residents to participate in the 4 weeks following each tour. See below to download and enjoy the fun! 
When are the tours?
Tours will be held monthly starting March 21st.
How to follow along?
Check out #togetherintourism and #explorekamloops to see where the tours take us!
Want to be a part of
our next adventure?
We are looking for great experiences and great people.
Make a pitch – it could be your lucky day!
---
GET IN ON SOME GREAT DEALS!
All you have to do is share the promo with your friends and family, and don't forget to use it yourself.
These great deals expire August 15, 2019
KIDS FREE
Under 5 Years of Age
With the purchase of an adult admission
$2 OFF
Any spirit of Kamloops
Rail Tour.
48 Flavours!
Come Celebrate Summer
at Scoopz Ice Cream
July 5, 2019
ADVENTURE #5
Luv'n the Loops bus was out on the 5th tour, and took 30 more Kamloopsians to these places and gave them a taste of what attractions Kamloops has to offer.
These kids and locals got to go for a scavenger hunt and a train ride at the BC Wildlife Park.
Next, they got a tour of the back shop where the 2141 Steam Train lives at Kamloops Heritage Railway.
And to wrap up the day, guests had lunch by Twisted Roots, played on the playground at Riverside Park and received ice cream from Scoopz Ice Cream Parlour.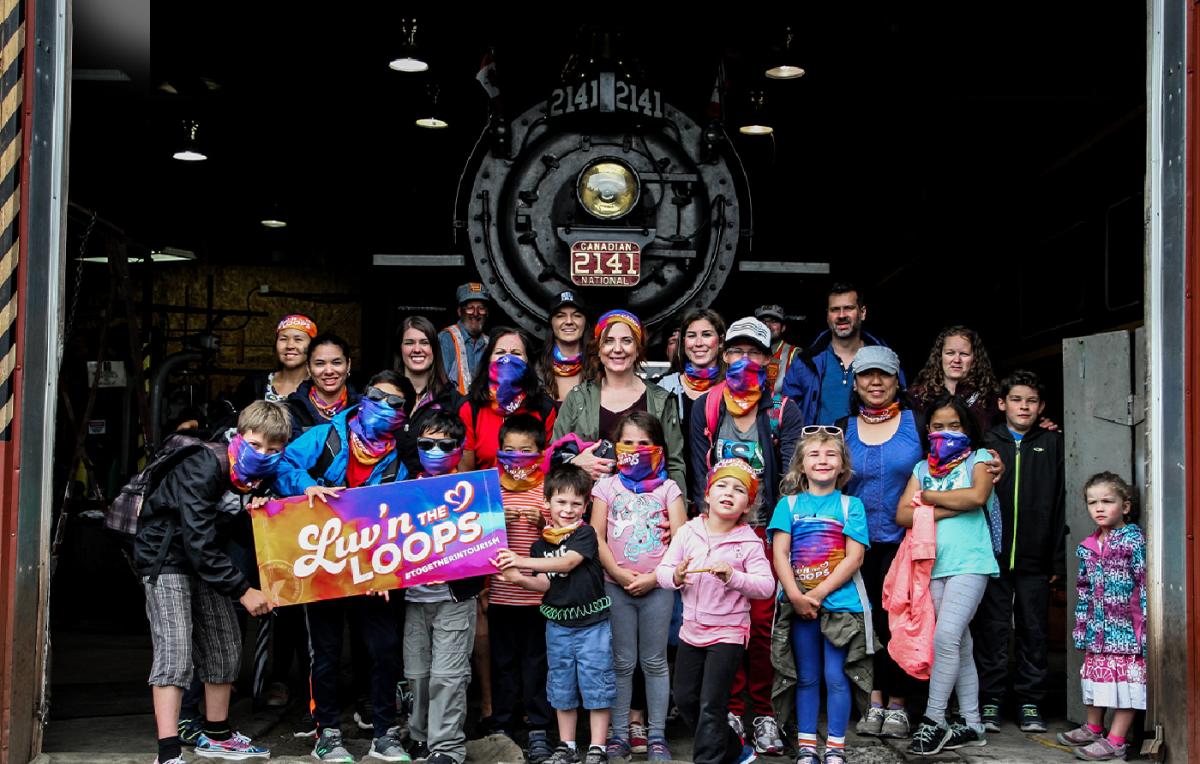 June 14, 2019
ADVENTURE #4
Luv'n the Loops bus was out on the 4th tour, and took 30 Kamloopsians to these local places and gave them a taste of what mid-town Kamloops has to offer.
Locals got a taste of Harper's Trail with wine tastings and snacks.
Frank, Greg and their team at Moccasin Trails took the Luv'n the Loops group out on the South Thompson River to experience the ways of the Secwepemc People and their traditional territory. Their stories were told by singing and a stop at the  Secwepemc Museum & Heritage Park.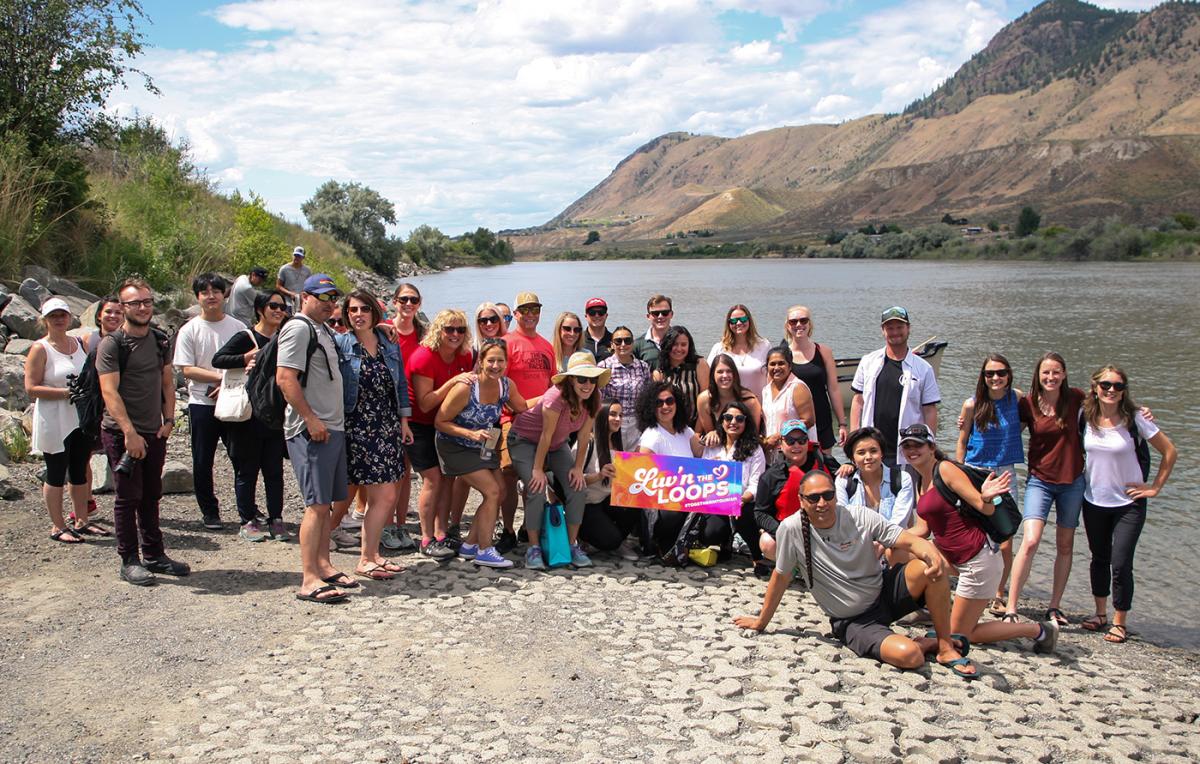 May 22, 2019
ADVENTURE #3
Luv'n the Loops bus was out again and took 30 more Kamloopsians to these local places and gave them a taste of what mid-town Kamloops has to offer.
Back shop tour and samples at Iron Road Brewing
Blind taste testings of beverages and bites
at Browns Socialhouse
TCC (Tournament Capital Centre) Scavenger hunt around the fieldhouse giving participants a full tour of the facilities, and ending in a rock-paper-scissors showdown to break the 3-way tie 
This lucky group also got to meet 5 BC Lions teammates while in Kamloops for their annual training camp.