Meetings
Kamloops is accessible by plane, train, and automobile. Enjoy the big city amenities, without the big city cost. From outdoor adventure to craft beer and wine, we're ready to roll out the red carpet for your event, meeting or conference - small or big.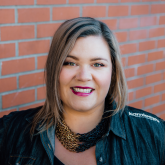 Roxanne Kennedy
Business Development Strategist
roxanne@tourismkamloops.com
Roxanne spearheads business development, meetings/conventions, sports, and events.