Meetings
Looking to host a meeting, conference or event in Kamloops? We have up to date information and ideas to bring your event to the city. Contact us to see how we can help.

request information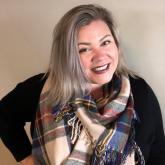 Roxanne Kennedy
Business Development Strategist
250-372-8000
roxanne@tourismkamloops.com
Contact Roxanne for business development, meetings/conventions, sports, or events.