Toolkit
The Planners Toolkit is an essential guide to assist in the hosting of your event in Kamloops. This toolkit is an essential guide to caterers and restaurants, sound techs, rental services, transportation, and photographers. Discover all the details to ensure your event goes off without a hitch.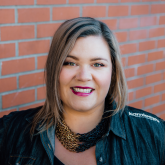 Roxanne Kennedy
Business Development Strategist
roxanne@tourismkamloops.com
Roxanne spearheads business development, meetings/conventions, sports, and events.