Catering Services
Kamloops' local catering companies can offer memorable food experiences for your delegates. From high-end service to food trucks, design the perfect culinary journey for your meeting, event, or conference.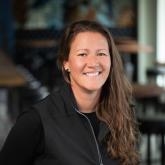 Lisa Strachan
Director, Destination
Development + Travel Trade
lisa@tourismkamloops.com
Lisa is the front-runner of destination development, travel trade, sports and meetings.