Unique Venues
From a casual mountain-top lodge, to an Indigenous Pow Wow arbour, Kamloops' outdoor adventure playground offers meeting planners access to wonderful and unique off-site venues. Whether you're planning a formal dinner in a heritage building, or a networking night with animal encounters, these unique venues will allow you to stage an experience your delegates won't forget.
10. Harper Mountain
Enjoy this rustic family-owned and operated Ski hill. Enjoy the views of the mountain from the cozy, charming log beam day lodge and big rock fireplace. The spacious, bright day lodge is available for venue rental during the summer months and provides a great setting for meetings or networking events.
• Meeting Rooms: 0
• Largest Room: 0 sqft
• Max Capacity: 0 Persons
9. St. Andrews on the Square
St Andrews is the oldest public building in Kamloops and was carefully restored by the Kamloops Heritage Society. It's the perfect setting for all types of events from weddings to live music. The park beside the building is a wonderful spot for photos and gatherings. During the summer months enjoy the outdoor courtyard full of blooming flowers, a gazebo and a large water fountain.
• Meeting Rooms: 1
• Largest Room: 2000 sqft
• Max Capacity: 130 Persons
8. Kamloops Art Gallery
This award-winning building was designed to reflect the unique construction of Kamloops' local heritage buildings while providing a bold new architectural feature for the downtown landscape. The Kamloops Art Gallery meeting and reception spaces are well equipped to handle any groups' needs. Access to the current exhibition and/or private guided exhibition tours during an event can be pre-arranged through the rental coordinator.
• Meeting Rooms: 6
• Largest Room: 3000 sqft
• Max Capacity: 150 Persons
7. The Old Courthouse Cultural Centre
Located at the corner of Seymour Street West and First Avenue, this historic three-story brick building is a Kamloops landmark. The Courthouse was built in 1909 and stands as a symbol of justice and authority. The Courthouse is now a thriving arts centre for Kamloops. It's home to The Courthouse Gallery and Gift Shop, which is a non-profit, co-operative gallery managed by member artists, and the Kamloops Arts Council. Recently, the Arnica Artist-Run gallery moved into the building as well.
• Meeting Rooms: 1
• Largest Room: N/A sqft
• Max Capacity: 100 Persons
6. Monte Creek Winery
Whether you are looking to host an intimate event, a stand-up canapé and wine reception under the stars, or a sit-down fully catered dinner prepared with the finest of ingredients by our on-site caterer, Monte Creek Winery will work with you to determine the perfect location and services for your meetings and networking events.
• Meeting Rooms: 1
• Largest Room: 5,000 sqft
• Max Capacity: 200 Persons
5. BC Wildlife Park
Discover nature at the BC Wildlife Park with over 65 diverse species. With the brand new Discovery Centre, host a meeting or team building activity at the park and enjoy the beauty all around. BC Wildlife Park is a self-sustaining non-profit organization, any proceeds derived from the facility go directly to support their programs and care facility
• Meeting Rooms: 2
• Largest Room: N/A sqft
• Max Capacity: 1400 Persons
4. Tranquille Farm Fresh
The historic Tranquille Farms, Nestled between the banks of the South Thompson River and Kamloops Lake. Rich in history and stories makes Tranquille Farms a unique event space. Contact Tranquille Farm Fresh to discuss your next event with them.
• Meeting Rooms: N/A
• Largest Room: N/A sqft
• Max Capacity: N/A Persons
3. Kamloops Heritage Railway
Enjoy a behind-the-scenes, up-close and personal tour of the 2141, a steam engine built in 1912. The outdoor backshop venue, plaza in front of the Heritage Railway station, and the lounge and dining cars are all amazing, unique and fun locations for any meeting or networking event.
• Meeting Rooms: 1
• Largest Room: N/A sqft
• Max Capacity: 76 Persons
2. Mastermind Studios
Hosts to a multitude of spaces available for rent. -3000+ square foot sound stage with 2/4 walls painted Rosco digi green & 2/4 walls painted flat Rosco black. Casting and audition stage, including support services to record and send your auditions. Audio recording room -Lounge with tables and chairs seating up to 100 people -full-service private theatre with 43 seats (attached to lounge). The conference room seats 12 people with Google Chrome and laptop access.
• Meeting Rooms: 2
• Largest Room: 2706 sqft
• Max Capacity: 400 Persons
1. Tk'emlups te Secwepemc Powwow Arbour
The Tk'emlups te Secwepemc Powwow Arbour is located along the South Thompson River, this magnificent open-air structure is home to one of the largest celebrations of Indigenous culture and heritage in Western Canada: the Kamloopa Pow Wow.
• Meeting Rooms: 1
• Largest Room: 2500 sqft
• Max Capacity: N/A Persons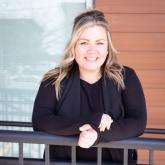 Roxanne Kennedy
Business Events + Conferences Restart Specialist
meetings@tourismkamloops.com
Roxanne is the face of the business event restart program for the Kamloops area. If you have a business event, opportunity or an idea, she would love to chat.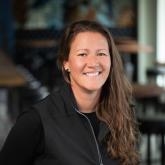 Lisa Strachan
Director, Destination
Development + Travel Trade
lisa@tourismkamloops.com
Lisa is the front-runner of destination development, travel trade, sports and meetings.