Large Event Venues
Planning a large event or meeting? Kamloops has venues that can act as a host site with convenience and amenities for a memorable experience.
Sandman Centre
Built on the shores of the South Thompson River, two blocks from the downtown core, the Sandman Centre is one of the main hotspots of sport and entertainment facilities in Kamloops. With a seating capacity of 6,400 and almost 20,000 square feet of exhibition space, this venue is the perfect location for trade shows, sporting events, or big-ticket concerts.
• Number of meeting rooms: 3
• Largest Room: 17000 sqft
• Max Capacity: 6000 Persons
McArthur Island Sports & Events Centre
This Facility houses a 1200 seat NHL arena, an 800 seat Olympic ice sheet, a curling rink and a venue upstairs for meeting space, events and conferences.
• Meeting Rooms: 0
• Largest Room: 0 sqft
• Max Capacity: 800 Persons
• Sleeping Room: 0
Coast Kamloops Hotel & Conference Centre
The Coast Hotel and conference centre is a main spot for larger events and meeting space. With 30,000 sqft of versatile space, there are options for any event large or small.
• Number of meeting rooms: 9-14
• Largest Room: 8100 sqft
• Max Capacity: 585 Persons
• Sleeping Room: 202
TRU Conference Centre
Thompson Rivers University Conference Centre is a full-service venue that features unique meeting spaces. With over 30,000 square feet of meeting and convention space, TRU can meet your on-site event requirements.
• Meeting Rooms: 16
• Largest Room: 5400 sqft
• Max Capacity: 1000 Persons
• Sleeping Room: 570
Columbo Lodge Italian Cultural Centre
The Colombo Lodge's can be arranged in a number of different settings to host weddings, fundraisers, conferences, symposia, meetings, seminars and presentations. Its high ceilings, and hardwood and carpet floors can be stunningly decorated and artfully arranged to fill any inclination or requirement.
• Meeting Rooms: 2
• Largest Room: 6000 sqft
• Max Capacity: 400 Persons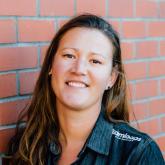 Lisa Strachan
Director of Destination
Development + Travel Trade
lisa@tourismkamloops.com
Lisa is the front-runner of destination development, travel trade, sports and meetings.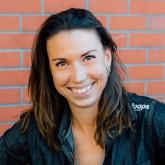 Tara Look
Corporate Operations +Events Officer
tara@tourismkamloops.com
*On Maternity Leave*
Tara is your go-to-girl for invoicing, bill payments, upcoming Tourism Kamloops workshops & events, and travel trade.