Why Kamloops
We understand that the success of an event goes beyond having great facilities.  Having excellent pre and post activities, a convenient and easily accessible location, great after hours things to do, as well as planning and hosting support go a long way towards creating a successful event. Kamloops provides all these and more!
Don't know much about our weird and wonderful city? We have great attractions, interesting and unique venues and the rugged semi-arid desert landscape that surrounds us. We have put together some facts that prove we're a great location for your next meeting.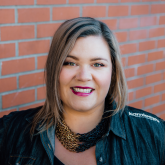 Roxanne Kennedy
Business Development Strategist
roxanne@tourismkamloops.com
Roxanne spearheads business development, meetings/conventions, sports, and events.