Why Kamloops
In Kamloops, everyone gets to play like a local. Here, spontaneity reigns, every street and trail are yours to explore, and wrong turns often lead to the greatest discoveries. Kamloops is the place where real places and rough edges are embraced. So if you're looking for polish and flash, you're in the wrong valley. Whether you want to test the limits of your mountain bike alongside rustic hoodoos, birdie (or bogey) your way across award-winning courses, or hike and taste wine at new heights, Kamloops has what you crave. So come as you are, play in our weird and awesome backyard, and let curiosity be your compass.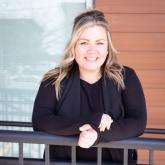 Roxanne Kennedy
Business Events + Conferences Restart Specialist
meetings@tourismkamloops.com
Roxanne is the face of the business event restart program for the Kamloops area. If you have a business event, opportunity or an idea, she would love to chat.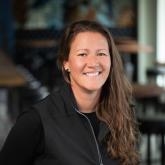 Lisa Strachan
Director, Destination
Development + Travel Trade
lisa@tourismkamloops.com
Lisa is the front-runner of destination development, travel trade, sports and meetings.