Why Kamloops
We understand that the success of an event goes beyond having great facilities. Having excellent pre and post activities, a convenient and easily accessible location, great after hours things to do, as well as planning and hosting support go a long way towards creating a successful event. Kamloops provides all these and more!
Ideal Size
At just under 100,000 people, some say Kamloops is the perfect sized city. We're small enough to allow attendees to escape the hustle and bustle of the big city and focus on the task at hand, but still large enough to have all the big city amenities meeting planners are looking for. Meeting venues, marketing assistance, and an extensive list of service providers are ready and waiting for you.
Our close-knit community is so proud of the Arts and Culture scene that has transpired in the last 20 years, and the fantastic outdoor adventure we have right in town. These activities will provide your attendees with fun, quirky, outdoorsy team building and social activities.
In most cases, you can get anywhere in the city in under 15 minutes.
---
LOCATION, WE'RE CENTRAL
EDMONTON | 8.5 Hours
805km (500miles)

JASPER | 5 Hours
441km (274miles)

CALGARY | 7 Hours
619km (385miles)

BANFF | 5.5 Hours
495km (495miles)
WHISTLER VIA HWY 1 | 4 Hours
377km (377miles)

VANCOUVER VIA HWY 1 | 5 Hours
428km (428miles)

VANCOUVER VIA HWY 5 | 3.5 Hours
354km (220miles)

SEATTLE WASHINGTON | 5 Hours
465km (289miles)
The hub of bc's interior
As the regional centre for shopping, the arts, sports, and meetings, Kamloops is central and accessible by plane, train, and automobile! Direct flights from International Airports Calgary, Vancouver, and Toronto (seasonal), this makes Kamloops accessible to the world.
We Know How to Host
The City of Kamloops Brand Statement is 'Canada's Tournament Capital.' That is not a meeting, but that is a lot of hosting a lot of hotel rooms, and a lot of organization that we are good at as a community.
Just check out the provincial, national and international events we have hosted, and continue to host with a welcoming pride that has been noticed time and time again. 

---
WANNA MEET HERE?CHECK THESE OUT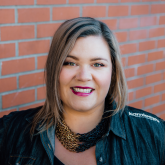 Roxanne Kennedy
Business Development Strategist
roxanne@tourismkamloops.com
Roxanne spearheads business development, meetings/conventions, sports, and events.