GEtting HEre
Kamloops is a major transportation hub in interior British Columbia. Three major highways intersect the city: Trans Canada Highway 1, Highway 5 north to Sun Peaks and Highway 5a south to Merritt. The Kamloops Airport is serviced by two major airlines, Westjet and Air Canada, and one provincial airline Central Mountain Air making air travel effortless. Travel by rail with Rocky Mountaineer and VIA Rail through BC and Canada.
Driving to kamloops
Before you hit the road, download the drivebc app or check drivebc.ca for current road conditions and reports.
EDMONTON
8.5 Hours | 805km (500miles)
JASPER
7 Hours | 441km (274miles)
CALGARY
7 Hours | 619km (385miles)
BANFF
5.5 Hours | 495km (495miles)
WHISTLER VIA HWY 1
4 Hours | 377km (377miles)
VANCOUVER VIA HWY 1
5 Hours | 428km (428miles)
VANCOUVER VIA HWY 5
3.5 Hours | 354km (220miles)
SEATTLE WASHINGTON
5 Hours | 465km (289miles)
Flying to Kamloops
Transportation to + from the airport
With many daily flights into the Kamloops Airport (YKA)".  Taxi, car rental, and shuttle services are available to both Sun Peaks and Kamloops hotels.  Pre-book to ensure your ride is ready and waiting for you when you arrive to Kamloops.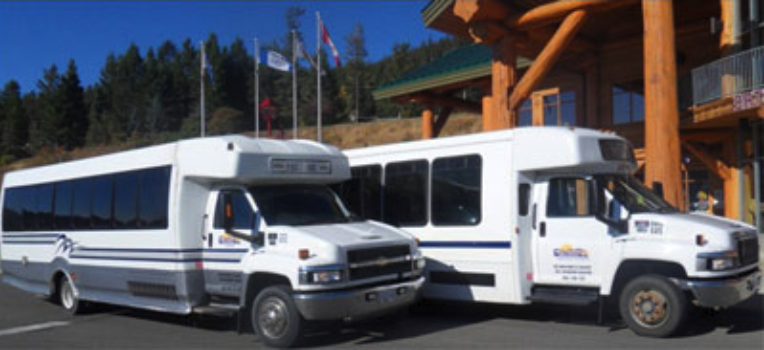 Adventure Charters
Adventure Charters provides a range of charter services. Connecting travelers to Prince George, Hixon, Quesnel, Kersley, McLeese Lake, Soda Creek, Wildwood, Williams Lake. Williams Lake, 150 Mile House, Lac La Hache, 100 Mile House, 70 Mile House, Clinton, Cache Creek, Savona, Kamloops. Kamloops, Spences Bridge, Lytton, Boston Bar, Yale, Hope. Hope, Chilliwack, Abbotsford and Surrey
Rocky Mountaineer TRAIN
Journey Through the Clouds: Vancouver - Kamloops - Jasper
Travel through scenic valleys, the Coast Mountains range and the Fraser Canyon with its spectacular white water rapids and dramatic landscape. You will follow the route of the Fraser River, home of British Columbia's largest salmon run, pass by the Albreda Glacier and magnificent Pyramid Falls, and hopefully see wildlife on the way. The highlight of this route is majestic Mount Robson, the highest peak in the Canadian Rockies.
First Passage to the West: Vancouver - Kamloops - Lake Louise - Banff  
Travel through the legendary Spiral Tunnels and pass by Craigellachie, the spot where the last spike on the Canadian Pacific Railway was driven. This is the only passenger rail service on this historic route, celebrated for connecting Canada from East to West. Traverse the Continental Divide and be inspired by spectacular mountains and dramatic canyons. If you're a history buff, this route is for you.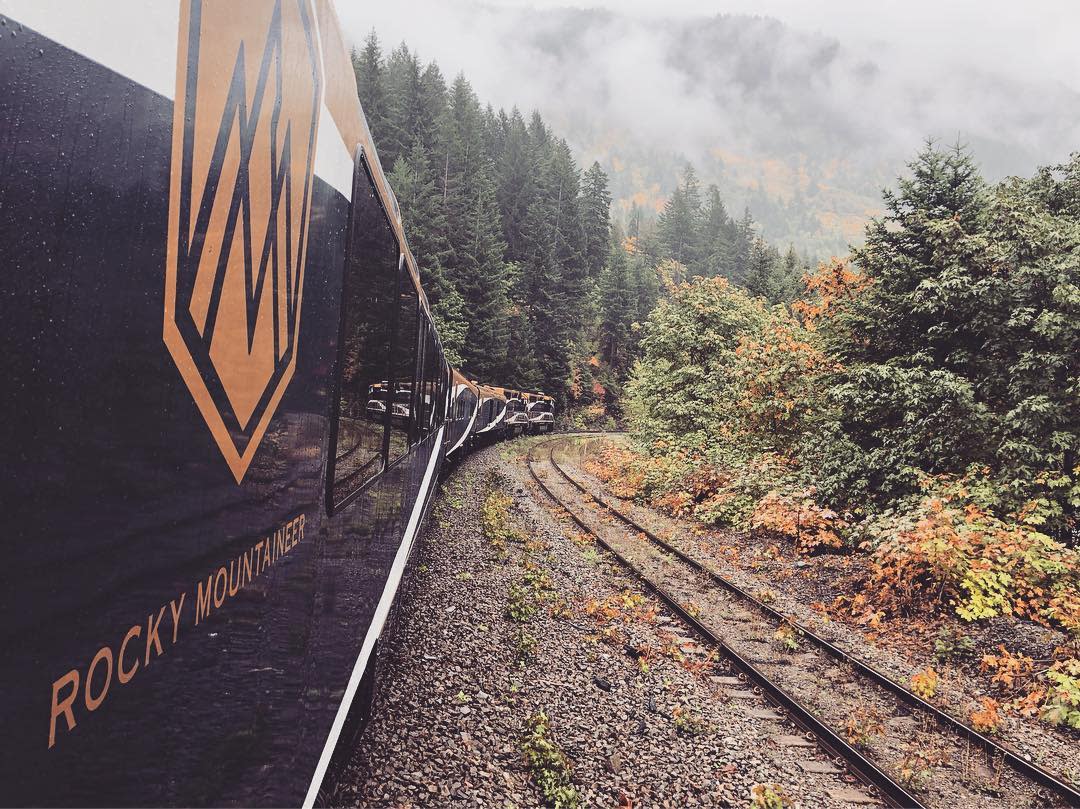 VIA Rail Train
Vancouver to Edmonton: Vancouver - Kamloops - Jasper - Edmonton 
Travel the scenic route from Vancouver to Edmonton with ease. Be surrounded by the great Canadian Rockies and all its beauty. Following the Fraser River, you will coast by majestic Mount Robson and see waterfalls and wildlife along the way. 
Toronto to Vancouver: Toronto - Sudbury Jct - Sioux Lookout - Winnipeg - Saskatoon - Edmonton - Jasper - Kamloops - Vancouver  
Leave the city centre behind and glide through gentle prairie fields, rugged lake country and picturesque towns to the snowy peaks of the majestic Rockies. Imagine an adventure that begins the moment you board the train.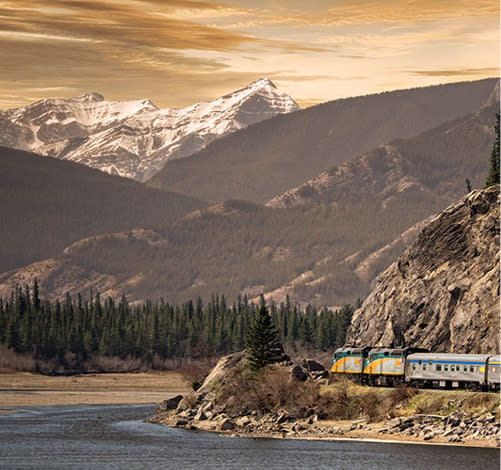 Emergency Preparedness
Kamloops is the central hub for Vancouver, Calgary, Edmonton and Okanagan. Year-round there are natural disasters that could affect your travel plans. Please visit these sites to ensure you are able to travel without complications.
Emergency Info BC
Information about emergencies in BC, including evacuation orders and alerts.
Twitter: @EmergencyInfoBC  
#BCFlood #BCWildFire
Rivers + Lakes Flooding
Information about rivers, major events and flooding in the area.
Winter Driving + Highways
Drive BC
Information about road closures, major events and transportation delays.
Twitter: @DriveBC
WILDFIRES
Report wildfires to *5555 on a cell or 1 800 663-5555 toll-free.
Information about current fire situations, campfire bans, road closures, major events and transportation delays.
Twitter: @BCGovFireInfo