Visitor Servicing in Kamloops
Need help? Stop by our physical visitor centre location or connect with the BOLD Street Team mobile visitor services team at locations around Kamloops.
Or connect with our team via text or call 778-586-8687 or via email at visitorcentre@tourismkamloops.com 
The Loops Explorer Station Visitor Centre
Located in the heart of downtown Kamloops on Victoria Street, our brand-new Visitor Center Station is a hub of information and assistance for all visitors. Open exclusively during July and August from 10:30 am to 7 pm, our knowledgeable staff is dedicated to providing personalized recommendations, answering questions, and sharing insider tips to make your Kamloops experience extraordinary. Discover the city's must-see attractions, grab a map or visitors guide, and receive warm hospitality as you plan your unforgettable journey in Kamloops.
Address:
Hours:
9:00am - 2:30pm daily until September 2nd, 2023
*Please note the old Visitor Centre at 1290 Trans-Canada Hwy is permanently closed.

Mobile Visitor Services
Who We Are
The BOLD Street Team and Volunteer Visitor Ambassadors work remotely at popular locations across Kamloops to assist with information and provide resources for your time in the city. Our team is made up of tourism ambassadors with a passion for local attractions, outdoor adventures, and more.
Keep an eye out for the Tourism Kamloops vehicle and pop-up tourism tent at local hotspots all year around.
How We Support Visitors
Whether you are planning a trip or are already in Kamloops, the BOLD Street Team and Volunteer Visitor Ambassadors can answer your questions about highway conditions, weekend events, must-see attractions, and more.
Community Calendar
The BOLD Street Team will be available in-person at sports, cultural, and community events this summer in Kamloops.

Request Information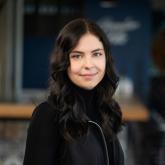 Amy Ulrich
Visitor
Experience Specialist
amyu@tourismkamloops.com
Amy is your connection for visitor servicing, the BOLD Street Team, and keeping the events calendar up to date.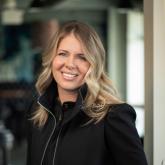 Lisa White
Director, CommunityDevelopment + Engagement
lisawhite@tourismkamloops.com
Lisa is your go-to for stakeholder relations, Golf Kamloops, corporate communications, tourism industry research/data, and how to get more involved with Tourism Kamloops.