Wedding Photographers
Don't miss capturing the best parts of your wedding day, wedding photographers are professional masterminds behind finding those intimate moments, funny guests and photos you can remember for a lifetime.
Me & Be Photography
You have decided to take the plunge on your new life path together, but want to look like yourself (or better) in your photos, on the most amazing day of your life. We can do that. Let's take the awkward out of your photos and insert natural, beautiful, candid memories.
Rozalind ewashina Photography
A local photographer with a creative mind.
Taqueesha Photography
Finding that one special person that you can share your life with and love unconditionally is a beautiful thing. In a few short months, you will look back on your wedding day and reflect on all of the wonderful moments you shared as a couple. All the family and friends have returned home; the wonderful gifts have found special places in your house, and you have returned from a blissful honeymoon. Having beautiful photos capturing those precious moments will bring you back to that day over and over again. Our goal as your photographers is to produce photos that bring smiles to your faces and warmth to your hearts.
Captured Memories Photography
Captured Memories Photography serves Kamloops and surrounding areas, specializing in newborn, family and wedding portraiture.
Kathleen Fisher Photography
Weddings, engagements, family, maternity, newborn, portraits, corporate events, landscape and abstract photography
Sarah Underwood Photography
Looking for a Kamloops / North Thompson photographer who creates colourful images?  Sarah Underwood specializes in vibrant outdoor weddings, equine photography, and candid portraits.  Premium, full-service business model -- build your own wedding photography package with professionally printed keepsakes included!
More Kamloops Photographers
There is an amazing list of photographers in Kamloops and the surrounding area. Find your perfect photographer for your special day.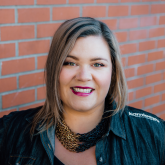 Roxanne Kennedy
Business Development Strategist
roxanne@tourismkamloops.com
Roxanne spearheads business development, meetings/conventions, sports, and events.