Wedding Venues
When it comes to your wedding, choosing a venue for the ceremony and reception is no easy task. Whether you like to be in a garden, on a ranch or maybe by the Thompson River Kamloops has these and many other options available.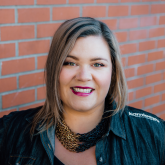 Roxanne Kennedy
Business Development Strategist
roxanne@tourismkamloops.com
Roxanne spearheads business development, meetings/conventions, sports, and events.