Hosting Tournaments
Kamloops, as Canada's Tournament Capital, has first-class facilities, experienced volunteers, expertly trained officials, great weather, and friendly people to ensure a smooth, successful and fun event for everyone.
SPORT FACILITIES
Having invested over $37 million into the construction of the Tournament Capital Centre, along with other major investments into renovating facilities such as McArthur Island Park, and Exhibition Park; Kamloops as well earned the title of being Canada's Tournament Capital and the premier host centre for tournaments and national/international competitions.  Kamloops' venues are easy to get to, provide plenty of parking, and are strictly maintained for tournaments and sporting events.
Parks, Recreation, and Cultural Services in Kamloops are proud to provide a variety of services, programs, and facilities to expand visitors' recreation and leisure opportunities. Kamloops' Recreation Commission and the Parks & Recreation Services work closely together to ensure that residents and visitors receive the highest level of quality recreation, leisure, arts, culture, and sports services.
---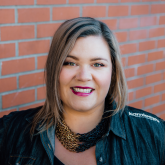 Roxanne Kennedy
Business Development Strategist
roxanne@tourismkamloops.com
Roxanne spearheads business development, meetings/conventions, sports, and events.