Kamloops Sports Facilities
Kamloops, as Canada's Tournament Capital, has first-class facilities, experienced volunteers, expertly trained officials, great weather, and friendly people to ensure a smooth, successful and fun event for everyone.
---
Sports Fields opening dates
Warner Rentals Field at Hillside Stadium (artificial field) - OPEN
Rugby pitch at Exhibition Park - OPEN
Minor baseball fields - OPEN
Slo-pitch fields - OPEN
Soccer fields - OPEN
All School District No. 73 fields - OPEN
The tennis and pickleball courts at Riverside and Exhibition Park - OPEN
All outdoor park and facility washrooms - OPEN
While all nature trails are open for the season, snowmelt means that many of the trails are still muddy and prone to erosion. Please avoid muddy trails when possible until they dry up.
The City asks that residents please stay off of the sports fields and school fields until the start of the season to prevent any damage to the turf.
---
Facilities in Kamloops
Having invested over $37 million into the construction of the Tournament Capital Centre, along with other major investments into renovating facilities such as McArthur Island Park, and Exhibition Park; Kamloops as well earned the title of being Canada's Tournament Capital and the premier host centre for tournaments and national/international competitions. Kamloops' venues are easy to get to, provide plenty of parking, and are strictly maintained for tournaments and sporting events.
Parks, Recreation, and Cultural Services in Kamloops are proud to provide a variety of services, programs, and facilities to expand visitors' recreation and leisure opportunities. Kamloops' Recreation Commission and the Parks & Recreation Services work closely together to ensure that residents and visitors receive the highest level of quality recreation, leisure, arts, culture, and sports services.
​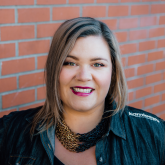 Roxanne Kennedy
Business Development Strategist
roxanne@tourismkamloops.com
Roxanne spearheads business development, meetings/conventions, sports, and events.