Tourism Kamloops is here to support travel trade. This section offers itineraries, an image library, lists of new market-ready businesses, and more. Whether you're hoping to connect at a trade show, or would like to request a familiarization tour, please send us a note.
Our goal is share Kamloops as it truly is - a place where every street and trail are yours to explore and where wrong turns often lead to the greatest discoveries. Whether you want to test the limits of your mountain bike, birdie (or bogey) your way across some of Canada's most beautiful golf courses, or hike and taste wine at new heights, Kamloops has what you crave. Just without the crowded streets, people-packed trails or traffic.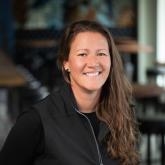 Lisa Strachan
Director, Destination
Development + Travel Trade
lisa@tourismkamloops.com
Lisa is the front-runner of destination development, travel trade, sports and meetings.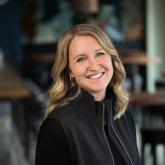 Holly Therrien
Destination Experience Manager
holly@tourismkamloops.com
Holly is your go-to for travel trade and destination experience initiatives, managing accommodation RFP's and supporting event, festival, and tournament organizers.