New to Kamloops
Take a look at some of the great new attractions, restaurants, accommodation, and shopping available here in Kamloops, BC.
---
Key


Market Ready        Export Ready
---
Gin Lane is a craft distillery located in Kamloops, and sister company to Red Collar Brewing Co. Products are available in-house and in liquor stores.

The first distillery to open in Kamloops, Red Bridge Distillery offers fine gin and excellent vodka. Tasting room is open.
 

A boutique shop dedicated to keeping good food simple. 
Now Open!
 

The first Pakistani restaurant to open in Kamloops. Offering a wide range of dishes that will leave you wanting more.

The first African restaurant to open in Kamloops. Quality over everything, you can taste the difference.

Now open in the heart of downtown Kamloops.

A small, unique trail riding company offering fun, authentic trail rides.
Opening May 28th.
 

Join ACT Adventures for a 30 minute virtual tour exploring the varied history of Kamloops.
 


The largest camelid rescue and rehabilitation organization in Canada. Join them for a guided llama safari tour!
 

Like a limousine. Unlike any limousine. Their limousine is a Tesla SUV. With clean air, stylish and eco-friendly. Hire us for weddings, corporate birthdays or your occasion.

A full service limousine company offering an array of options to customers including: hourly rates, packages, one-way trips, and discount prices for fixed-term requirements.

Whether you are renting a kayak, paddle board or canoe, your paddle is already waiting for you!
 



Conveniently situated in downtown Kamloops, this progressively styled and amenity-focused hotel blends adventure and regionally inspired surroundings with a sophisticated urban atmosphere. 


Kamloops' most recent new-build accommodation is The Hue by Choice Hotels Canada. The 36-room, six-story boutique hotel offers modern-style guest rooms and amenities designed to suit the needs of business travel and upscale leisure visitors.
 


The Botanical Scene offers a range of common, and not-so-common houseplants, pots, and accessories.

A locally owned gift boutique located in the heart of downtown Kamloops.

An artisan run shop dedicated to supporting local artists and artisans through the sale of their wares.
 

---
Request information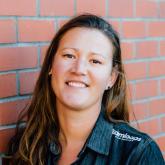 Lisa Strachan
Director of Destination
Development + Travel Trade
lisa@tourismkamloops.com
Lisa is the front-runner of destination development, travel trade, sports and meetings.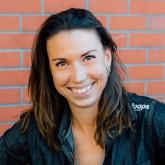 Tara Look
Corporate Operations +Events Officer
tara@tourismkamloops.com
Tara is your go-to-girl for invoicing, bill payments, upcoming Tourism Kamloops workshops & events, and travel trade.