New to Kamloops
Take a look at some of the great new attractions, restaurants, accommodation, and shopping available here in Kamloops, BC.
---
Key


Market Ready        Export Ready
---
Indulge in breakfast all day, boozy milkshakes, smash burgers, curly fries and more in their restaurant or at their parking lot patio.


The first distillery to open in Kamloops, Red Bridge Distillery offers fine gin and excellent vodka. Tasting room is open.
 

A boutique shop in downtown Kamloops dedicated to serve your charcuterie needs like cheeses, meats, and accessories.

The first Pakistani restaurant to open in Kamloops. Offering a wide range of dishes that will leave you wanting more.

Located on the North Shore, enjoy authentic mexican flavours and dishes.

Now open in the heart of downtown Kamloops for fresh baked goods like sourdough bread, sticky buns, and more.

A small, unique trail riding company offering fun, authentic trail rides.
 

Rent water bikes in downtown Kamloops to explore the South Thompson River.


The largest camelid rescue and rehabilitation organization in Canada. Join them for a guided llama safari tour!
 

Bike along the Rivers Trail via an e-bike. Rent for 2.5 hours or 3.5 hours for an exploration, stopping for treats along the way.

A full service limousine company offering an array of options to customers including: hourly rates, packages, one-way trips, and discount prices for fixed-term requirements.

Whether you are renting a kayak, paddle board or canoe, your paddle is already waiting for you!
 

Newly renovated in June 2021, the Best Western Premier is centrally-located in Aberdeen with free Wi-Fi, 24hr fitness center, and hot tub.


Conveniently situated in downtown Kamloops, this  amenity-focused hotel blends adventure and regionally inspired surroundings with an urban atmosphere. 


Kamloops' most recent new-build accommodation is The Hue by Choice Hotels Canada. The 36-room, six-story boutique hotel offers modern-style guest rooms and amenities designed to suit the needs of business travel and upscale leisure visitors.
 


The Botanical Scene offers a range of common, and not-so-common houseplants, pots, and accessories.

A locally owned gift boutique located in the heart of downtown Kamloops.

Casting Loops Fly & Tackle is a fly-fishing and tackle shop located five minutes from downtown Kamloops. 
 

---
Request information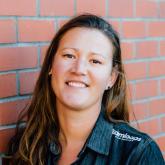 Lisa Strachan
Director of Destination
Development + Travel Trade
lisa@tourismkamloops.com
Lisa is the front-runner of destination development, travel trade, sports and meetings.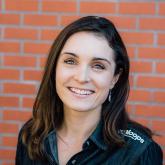 Angie Polos
Destination Experience Specialist
angie@tourismkamloops.com
Angie handles the Luv'n the Loops program, supports travel trade & destination development projects, and is your go-to for visitor services.