New to Kamloops
Take a look at some of the great new attractions, restaurants and accommodations available here in Kamloops, BC.
Attractions
Moccasin Trails – Authentic Indigenous Experience
Immerse yourself within Kamloops' Indigenous culture on a Moccasin Trails canoe journey. Take in the rugged landscape as you paddle down the South Thompson River listening to stories from local knowledge keepers.
ACT Adventures
Learn about the history of Kamloops on a downtown heritage walking tour with ACT Adventures. Hear stories about fur traders, train robbers, pioneers, and local artists.
BC Wildlife Park
Get up close with the animals on a VIP Wildlife Experience at the BC Wildlife Park. Enjoy a Q&A with a Zookeeper, observe a training session, assist with the feeding process, and more.
Harper Mountain Music Festival
On Saturday, August 22, head up to Harper Mountain ski resort for the first Harper Mountain Music Festival. The family-friendly event features live music from acts like Five Alarm Funk and Devon Coyote, local artisans, food trucks, and breweries. District Bicycle Co. will also set up a bike course with profits going to local non-profits.
Tapestry Festival
City blocks on Tranquille Road will be closed on Saturday, May 9th, to host Kamloops' 1st multicultural festival. This family-friendly event will be packed with music, dance, food and arts.
Electra Ride
Cruise along the Rivers Trail connecting downtown Kamloops to the North Shore on an electric bike. Electra Ride offers e-bike rentals for 2.5 hours, half-day, or full-day, giving individuals the opportunity to explore the city by bike.
---
Restaurants
Cordo Resto + Bar
Delta Hotel by Marriott Kamloops
Cordo prepares dishes in an innovative and nutritious manner inspired by the season and region's rich diversity. Classic cooking techniques are combined with a modern approach incorporating fresh herbs, local produce, and regional wines when possible. Enjoy handcrafted cocktails, wine bar, or grab + go feature.
Alchemy Brewing Company
Located in downtown Kamloops, Alchemy Brewing has 12 rotating beer taps, and a scratch kitchen menu specializing in smoked BBQ meats.
Bright Eye Brewing
Kamloops' 5th microbrewery is the first on the North Shore. Enjoy fresh, innovative beers served right from the tanks they were made in.
Forno on 5th
Located in downtown Kamloops, Forno on 5th focuses on pairing a Mediterranean scratch kitchen menu with specialty brown spirits and crafted cocktails.
Woodward Cider Co.
Woodward Cider Co. is Kamloops' first craft cidery producing gluten-free cider in small batches with 100% BC apples. Visit them at Privato Vineyard & Winery 15 minutes north of downtown Kamloops.
---
Accommodations
Delta Hotel
by Marriott Kamloops
Conveniently situated in downtown Kamloops, this progressively styled and amenity-focused hotel blends adventure and regionally inspired surroundings with a sophisticated urban atmosphere. Guests enjoy the benefits of Marriott Bonvoy programs, a rooftop pool, modern fitness facility, flexible event space, restaurant, and grab + go bar.
Four Points
by Sheraton
Opening Summer 2020
This unpretentious hotel has down-to-earth rooms. Some have sitting areas, sofabeds, in-rooms whirlpool baths and/or kitchenettes. The hotel is within 10km to popular amenities and attractions in Kamloops. Parking is complimentary. Other amenities include an exercise room, a Mediterranean restaurant and a heated indoor pool, plus a hot tub and coin-operated laundry facilities. Breakfast is available.
The Hue
Kamloops' newest accommodation is The Hue by Choice Hotels Canada. The 36-room, six-story boutique hotel offers modern-style guest rooms and amenities designed to suit the needs of business travel and upscale leisure visitors. Located uptown across from Cascades Casino, The Hue is a short drive from Aberdeen Mall and nearby restaurants.
---
Request information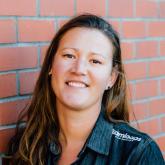 Lisa Strachan
Director of Destination
Development + Travel Trade
lisa@tourismkamloops.com
Lisa is the front-runner of destination development, travel trade, sports and meetings.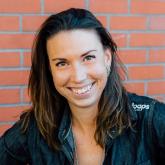 Tara Look
Corporate Operations +Events Officer
tara@tourismkamloops.com
Tara is your go-to-girl for invoicing, bill payments, upcoming Tourism Kamloops workshops & events, and travel trade.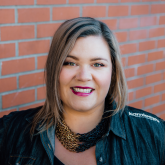 Roxanne Kennedy
Business Development Strategist
roxanne@tourismkamloops.com
Roxanne spearheads business development, meetings/conventions, sports, and events.