New to Kamloops
Take a look at some of the great new attractions, restaurants and accommodations available here in Kamloops, BC.
Attractions
Moccasin Trails
Indigenous interpretive canoe tours
Frank Antoine is striving to bring people from around the world on ancestral paths their people walked, have you taste the food they ate, sing the songs they sang, hear the stories that were passed down orally from generations ago, and travel down the rivers they canoed. In order to truly learn about the culture, they felt the only way was to touch, smell, see, hear, and feel it. The journey started hundreds of years ago but your journey will start right now with us at Moccasin Trails.
FireFit Regional Competition
The Scott FireFit Championships is a competition based on fire fighting tasks commonly performed in emergency situations. There are many different levels of Competitors, from the seasoned 10 year veteran to the first time rookies.
International Buskers Festival
Entertainers include acrobats, magicians, jugglers, hula hoops, musicians and more! You'll be amazed by the outstanding depth of talent we present across downtown! Our shows activate daily at 1 pm and run through to 9 pm. Amazing performances and hours of fun!
ACT Adventures
A fresh new restaurant with an upbeat trendy atmosphere. Carefully made dishes sure to inspire and a drink menu that will definitely impress.
---
Restaurants
Cordo Resto + Bar
Delta Hotel by Marriott Kamloops
At Cordo we prepare food in an innovative and nutritious manner inspired by our region and the season. We combine classic cooking techniques with a modern approach incorporating fresh herbs, local produce and regional wines whenever possible. Cordo's cuisine is not traditional; but does feature the best flavours and products from the Thompson Okanagan Region; paying homage to the rich diversity that comes from the land, water and people.
Cordo Grab + Go
Cordo Grab + Go offers wholesome food on the go featuring balanced, nutritious meals and the occasional indulgent snack, all served in environmentally-responsible packaging. Perfect for an early departure, working lunch or a picnic in the park. Cordo Grab + Go pairs great food with premium coffee as a "we proudly serve" Starbucks location. Perk the senses with classic espresso coffee options as well as mochas, teas, premium drip coffee and iced coffees with all your favourite flavour options.
Alchemy Brewing Company
The 4th brewery to hit Kamloops, Located at 650 Victoria Street. With their own twist on craft beer and some pretty sweet tacos, what are you waiting for?
Bright Eye
The 5th brewery set to open in Kamloops 2019, Located on Tranquille Street on the Shore. Their Craft beer is out of the keg and at being poured at Red Beard if you want to check them out early or you can follow them on their journey on Facebook.
Forno on 5th
A fresh new restaurant with an upbeat trendy atmosphere. Carefully made dishes sure to inspire and a drink menu that will definitely impress.
Woodward Cider
Woodward brothers: Ben, Adam, and Tim, three adventurous guys-turned-Engineers, who were lucky enough to grow up on the family farm, have now opened the first Kamloops Cidery at the Privato Winery. Crafted in small batches with 100% BC Apples produced in Kamloops and gluten-free.
---
Accommodations
Delta Hotel
by Marriott Kamloops
Conveniently situated in the urban business district, this progressively styled and amenity-focused hotel blends adventuresome, regionally -inspired surroundings with a sophisticated urban atmosphere. Guests enjoy all the benefits of Marriott Bonvoy and programs, along with outstanding amenities which include a rooftop pool, modern fitness facility, flexible event space, a new bar, restaurant and grab n go market. Expect the maximum at Delta Hotels Kamloops.
Four Points
by Sheraton
Opening Summer 2020
This unpretentious hotel has down-to-earth rooms. Some have sitting areas, sofabeds, in-rooms whirlpool baths and/or kitchenettes. The hotel is within 10km to popular amenities and attractions in Kamloops. Parking is complimentary. Other amenities include an exercise room, a Mediterranean restaurant and a heated indoor pool, plus a hot tub and coin-operated laundry facilities. Breakfast is available.
The Hue
New to the Kamloops Accommodation scene is The Hue by Choice Hotels Canada. The 36-room, six-story boutique hotel will offer modern-style guestrooms, interiors, and amenities designed to suit the needs of business travel and upscale leisure visitors to the area. The Hue will be located at 1529 Hugh Allan Drive, with easy access to the Trans-Canada Hwy, and only steps away from Cascades Casino. The hotel is also a short drive from the Aberdeen Mall and restaurants in the area.
---
Request information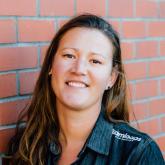 Lisa Strachan
Director of Destination
Development + Travel Trade
lisa@tourismkamloops.com
Lisa is the front-runner of destination development, travel trade, sports and meetings.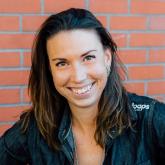 Tara Look
Corporate Operations +Events Officer
tara@tourismkamloops.com
Tara is your go-to-girl for invoicing, bill payments, upcoming Tourism Kamloops workshops & events, and travel trade.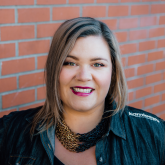 Roxanne Kennedy
Business Development Strategist
roxanne@tourismkamloops.com
Roxanne spearheads business development, meetings/conventions, sports, and events.