Podcasts
Luv'n The Loops is about equipping locals with the tools to share Kamloops' boldly unscripted stories. On our weekly radio segment, we chat with folks that are moving the needle for the tourism economy in our city. You will be surprised who is affected by the tourism industry and which businesses are thriving because of it. Our hosts open up the weekly guests so listeners get a taste of the personal experiences of each individual. There are lots of laughs and unexpected twists and turns on each episode.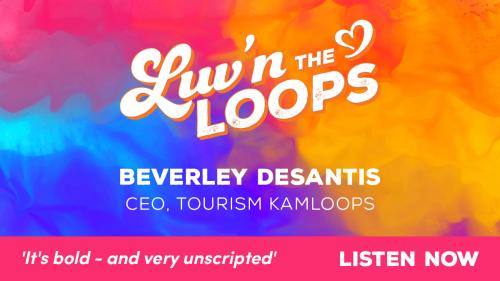 July 27, 2019
Segment #1
 Beverley DeSantis, CEO Tourism Kamloops
What the heck are we doing here? Beverley shares her vision for the weekly broadcast and takes time to introduce our Luv'n the Loops hosts. Learn about her unique experience in moving to Kamloops, making new friends, and discovering the deep tourism industry network in our City.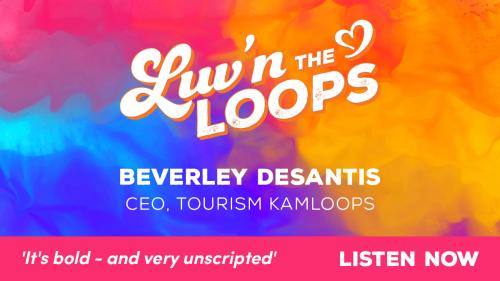 July 27, 2019
Segment #2
 Beverley DeSantis, CEO Tourism Kamloops
It's pretty bold - and really unscripted. Beverley continues her interview with a glimpse into her favourite spots and her top destinations to share with her own visitors. She challenges every person in Kamloops to be a Tourism advocate - starting with getting outside and exploring our City.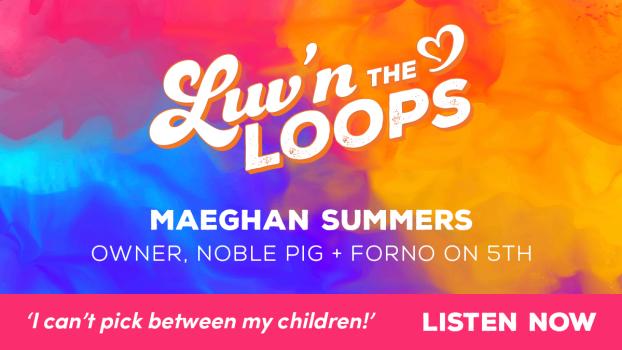 August 10, 2019
Segment #4
Maeghan Summers
Maegan Summers, Owner of Noble Pig and Forno on 5th, credits her success in part to Kamloop's thriving tourism economy. In this episode she shares some of her favourite bites from her restaurants, talks about the most romantic spots in Kamloops, and tells us why being a tourism advocate is so important. 
August 17, 2019
Segment #5
Annette McLeod
#explorekamloops
See where Luv'n the Loops bus has gone