After a six-year stint in Victoria, the International Buskers Festival has relocated to Kamloops. The event runs July 26 – 29 with acts ranging from acrobats, musicians and magicians. This family-friendly event is sure to entertain audiences, captivate crowds and inspire a new generation of buskers. We caught up with these travelling artists and asked them some questions about busking and street performing.
Q) What inspired you to become a professional busker?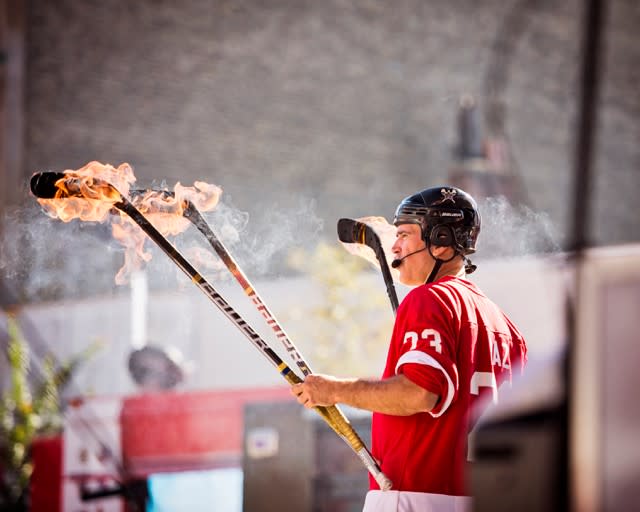 The Hockey Circus Show: I was a circus performer for 14 years before I began busking. I had dabbled in the art with performances at a few festivals. I decided to try it on a more involved level when I had a break from circus shows. Very quickly, I fell in love with it and now it's one of the things I love and do most.
Q) Give us a snapshot of a busker's day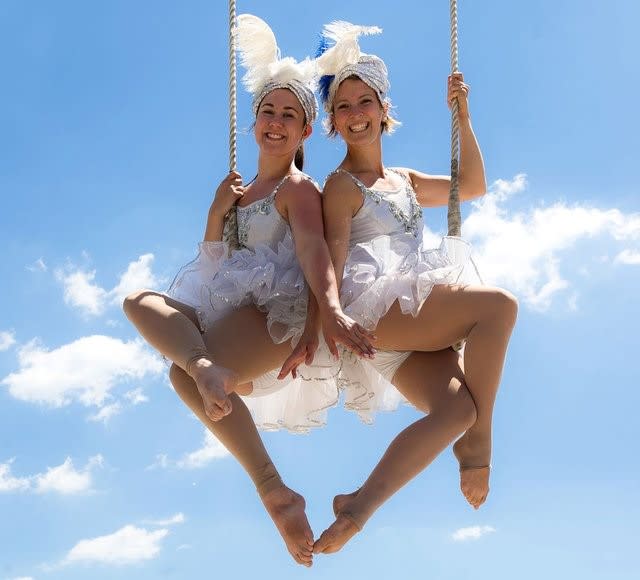 The Silver Starlets: Wake up and be excited about life! We train in our off season. Our life is like a 9 to 5 job, except we're self-employed and work until about 1am. When we're not performing, we train anywhere from 4 to 7 hours a day then do admin work on top of that (we do find time to eat lots of all-you-can-eat sushi). Our show days differ depending on the event, but we usually show up, check out the pitches, and then have fun and take what comes our way. Oh, and we drive a lot in the silver minivan.
Q) What do you love most about being a busker?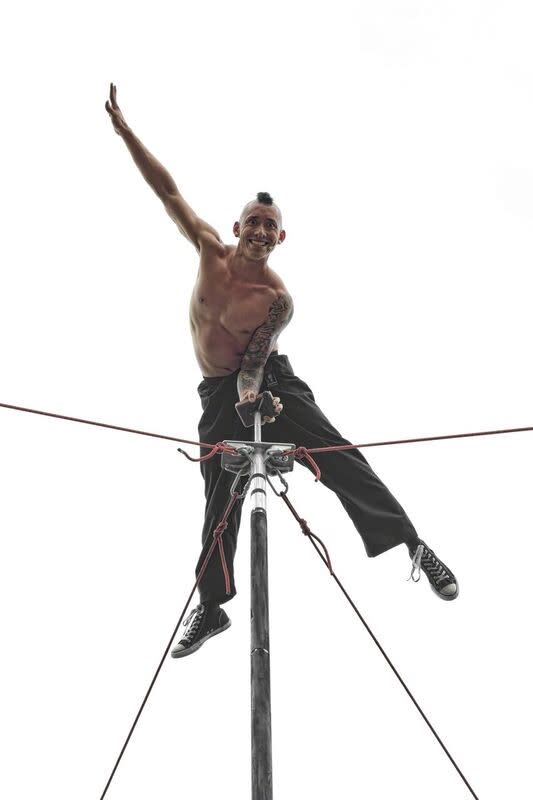 Reuben DotDotDot: I love standing on an empty street, with complete anonymity. Then you start a show, and everybody gathers around, with cheers and smiles on their faces. [Everyone gets to] have a momentary relationship with complete strangers. They know who you are and want you to succeed. As quick as it was created, the street is empty again with no sign that anything ever happened. I love that feeling.
Q) What is the most memorable or craziest request you've had?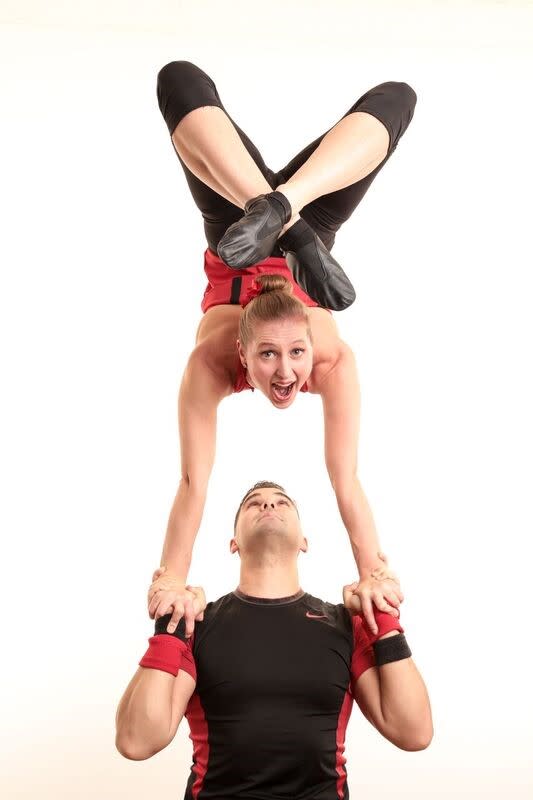 The Street Circus: When we say busking is for everyone, we really do mean everyone. We were asked to perform for the President of Singapore and Ellen DeGeneres. Also Robin Williams (rest in peace, <3) stopped by a show once when he was filming in the same city where we were performing. 
Q) How has your act changed over the last few years and what causes this evolution?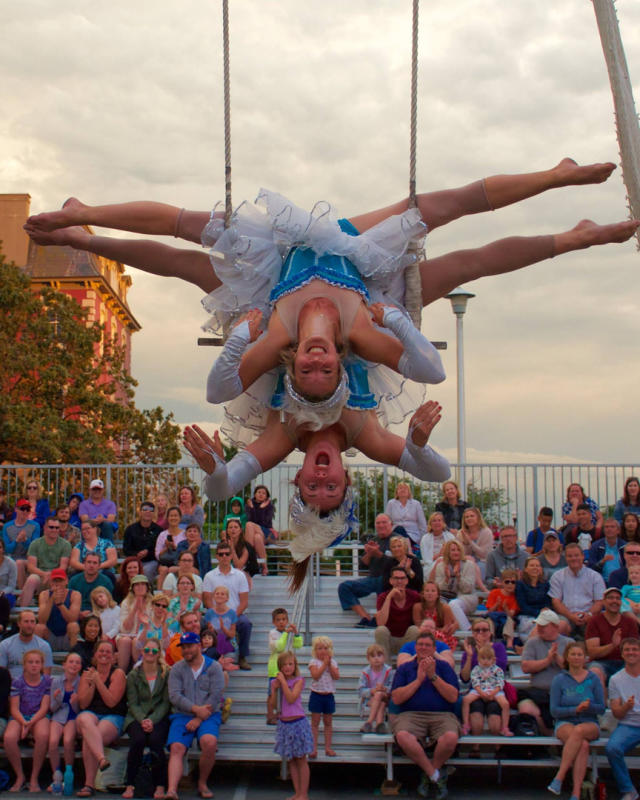 The Silver Starlets:  As Solange Nicole said, "a diamond doesn't start out polished and shining. It once was nothing special, but with enough pressure and time, becomes spectacular."
Although this is a free event to attend, the performers welcome gratuities, as these are how the performers earn their living travelling from city to city. Alongside performers, community vendor booths will be set up and local food trucks will provide a wide range of cuisine. Throughout the Kamloops International Buskers Festival, be on the look out for other 'busk stops' around the city at various locations such as Victoria Street, Red Beard Cafe and the Farmers Market that will also host live entertainment. If you want to try your hand at busking, there will be time slots open at some of the 'busk stop' locations.