Weddings
You've already picked the perfect city for your destination wedding, now all you need is the matching perfect venue for your special day. No worries we're here to help show you the unique and beautiful venues that you can choose from to host your perfect day!
If you would like some personalized assistance in planning your perfect wedding day please don't hesitate to contact Lisa or Tara below. They can help you narrow it down depending on number of expected guests, area of town, rooms blocks, etc.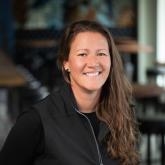 Lisa Strachan
Director, Destination
Development + Travel Trade
lisa@tourismkamloops.com
Lisa is the front-runner of destination development, travel trade, sports and meetings.